MAKE AN OFFER TO BUY - CLICK HERE!

HAND SIGNED BETTER WORLD (OVERPAINT) BY PETER MAX RETAIL $3.25K
HIGHEST EXCELLENT QUALITY ORIGINAL FINE ART MIXED MEDIA ON PAPER
HAND SIGNED BY ARTIST PETER MAX!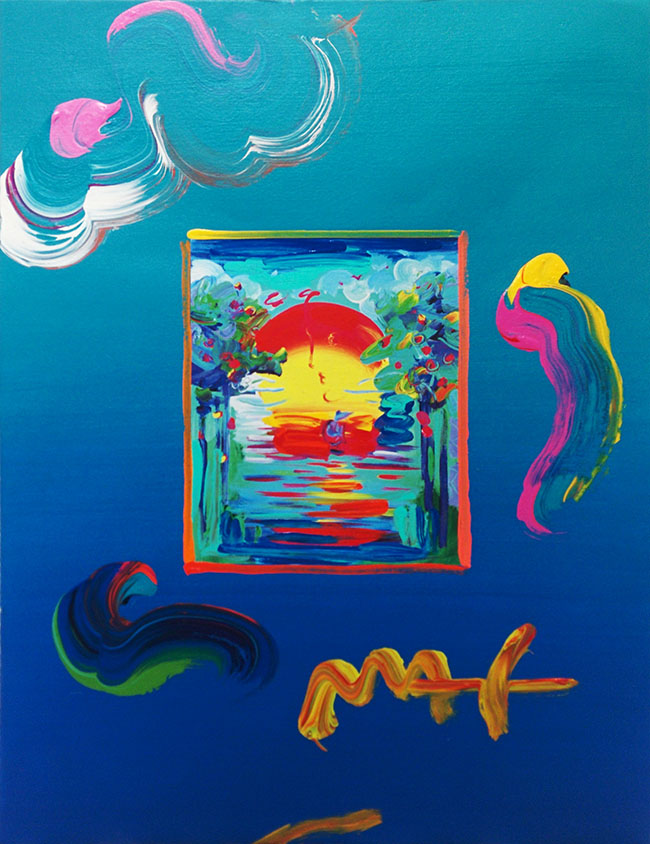 Artist: MAX, PETER
Title: BETTER WORLD (OVERPAINT)
Retail Price: $3,250.00
Size: 16 X 12 INCHES
Year: 2010
Medium: MIXED MEDIA ON PAPER
Edition: UNIQUE


PETER MAX RARE FABULOUS BEAUTIFUL PETER MAX MIXED MEDIA ON PAPER. Hand Signed by the artist. Certificate of Authenticity included. Additional images available upon request. This is your opportunity to own a fabulous original Peter Max hand signed Mixed Media on Paper.
This is one of Peter Maxs most dazzling and beautiful works! Very collectable and unique! Great amazing harmonies of color, space and composition make it an absolute winner and one of his most exciting collectible works! Features gorgeous exciting color tones in deep rich hues on this print, excellent! These elegant striking pieces would make a splendid impression and fantastic statement anywhere. Features incomparable colorations and beautiful lines on these prints. This piece is stunning in person, photo does not do it justice. Made of the very Finest Archival Museum quality paper. This rare artwork is highly desirable for art collectors!
We Ship Internationally.
Please contact us for details.