Product Description
MAKE AN OFFER TO BUY - CLICK HERE!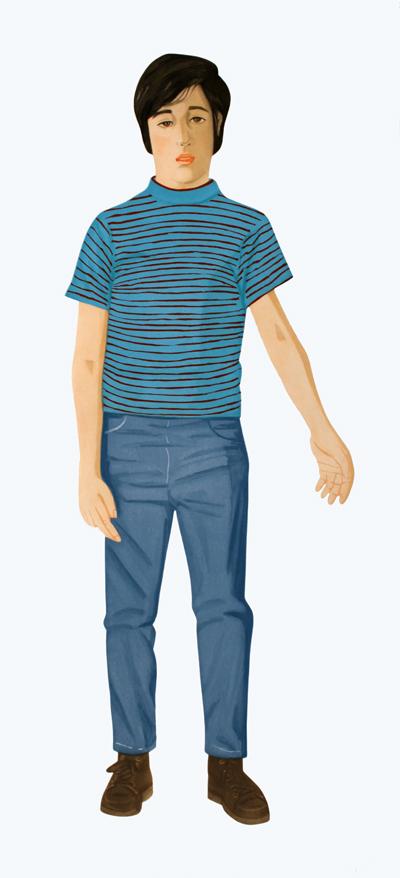 Katz-The Striped Shirt-SIGNED
OFFICIAL Katz Etching
Medium: Etching
Condition: A: Mint
Image Size: 46 x 21 in.
Paper Size: 46 x 21 in.
Year: 1980
Low Estimate: $8025 - High Estimate: $ 10025

OFFICIAL Katz ARTWORK!
Katz-The Striped Shirt-SIGNED, This is a wonderful exciting SIGNED BY THE ARTIST LIMITED EDITION.Alex Katz is widely recognized for his role in the Pop Art movement and contemporary illustration. Signed and numbered in pencil by Alex Katz. Color aquatint printed on Arches paper. Published for The Metropolitan Museum of Art. Featured in several important published works on the artist. It is the RARE hard to find SIGNED Limited Edition. Features sophisticated brilliant color tones in this print, excellent!
Made of the very Finest Archival Museum quality Excellent NEW MINT CONDITION is highly desirable for collectors. This item selling in Upscale Art Galleries and Museum galleries when and if it can be found. This item is subject to availability. This is perfect for any elegant home, office, restaurant or place of business. WE CARRY SEVERAL Katz Art works in our inventory.
---
Find Similar Products by Category
---
Customers Who Viewed This Product Also Viewed