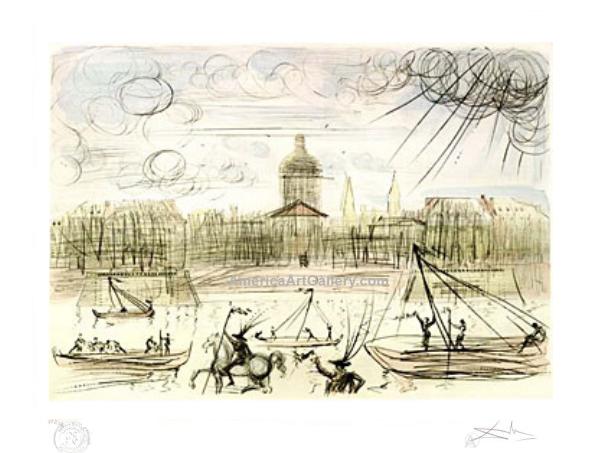 This is a rare Limited Edition size of only 500, and only 25 printers Proofs, facsimile SIGNED and with COA Certificate of Authenticity on request.
This is a treasure that can be appreciated for a lifetime. Each line, curve and detail has been painstakingly produced by Dali\'s amazing artistry. It can be placed in your home, office or any elegant public space. We are offering this piece at a very low starting price. Certificate of Authenticity provided. This item selling in Upscale Art Galleries and Museum galleries framed for up to $1,000.00 when it can be found. This is a creative Piece, perfect for any art lovers home, office, or place of business. COA Certificate of Authenticity provided. Our Dali Limited Edition works sell out quickly! Don't miss your opportunity to own this wonderful and rare piece,
SALVADOR DALI (1904-1989)
Salvador Dali was born Salvador Felipe Jacinto Dali y Domenech in Figueras, Spain, on May 11, 1904. Spanish painter, sculptor, graphic artist, and designer, Dali passed through phases of Cubism, Futurism and Metaphysical painting, he joined the Surrealists in 1929 and his talent for self-publicity rapidly made him the most famous representative of the movement. Salvador Dali is considered as the greatest artist of the surrealist art movement and one of the greatest masters of art of the twentieth century.