MAKE AN OFFER TO BUY - CLICK HERE!


SIGNED CASH DANCE (GREY) BY MARK KOSTABI RETAIL $1.95K


HIGHEST EXCELLENT QUALITY ORIGINAL FINE ART SERIGRAPH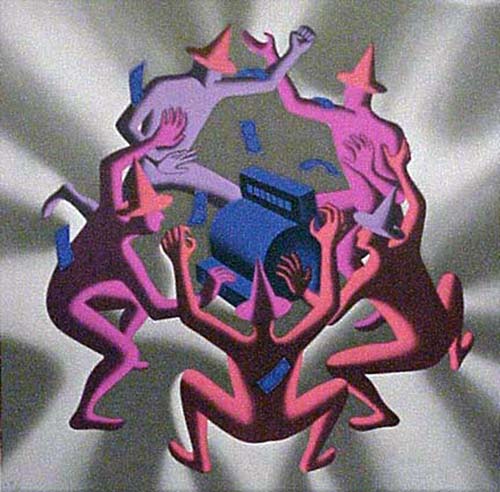 Artist: KOSTABI, MARK
Title: CASH DANCE (GREY)
Retail Price: $1,950.00
Size: 32 X 32 INCHES
Year: 1990
Medium: SERIGRAPH
Edition: P

MARK KOSTABI RARE FABULOUS BEAUTIFUL SERIGRAPH. Signed and numbered limited edition serigraph. Edition: P.
This item selling in Upscale Art Galleries and Museum galleries when and if it can be found. This item is subject to availability. This is perfect for any elegant home, office, restaurant or place of business.
We Ship Internationally.
Please contact us for details.