MAKE AN OFFER TO BUY - CLICK HERE!


SOUPER DRESS BY ANDY WARHOL RETAIL $8.9K


HIGHEST EXCELLENT QUALITY ORIGINAL FINE ART SCREENPRINT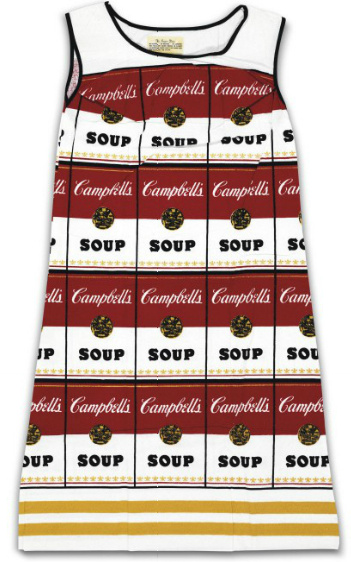 Artist: WARHOL, ANDY AFTER
Title: SOUPER DRESS
Retail Price: $8,900.00
Size: 36 X 22 INCHES
Year: 1965
Medium: SCREENPRINT IN COLORS ON COTTON PAPER
Edition: UNKNOWN
ANDY WARHOL RARE FABULOUS BEAUTIFUL SCREENPRINT IN COLORS ON COTTON PAPER. AFTER ANDY WARHOL Souper Dress (Not in F. & S.) screenprint in colors on a cotton paper A-line dress, circa 1965, with 'The Souper Dress' label at the neck, from the edition of unknown size, vertical and horizontal folds (as issued), generally in very good condition Overall 36 x 22 in. (914 x 559 mm).
This item selling in Upscale Art Galleries and Museum galleries when and if it can be found. This item is subject to availability. This is perfect for any elegant home, office, restaurant or place of business.
Andy Warhol(1928-1987)
Born Andrew Warhola in 1928, Warhol was a founder and major proponent of the Pop Art movement. He remains one of the most talented and influential artists of the 20th century. Warhol pioneered the development of the process of photo-mechanical silkscreen. Warhol is known for his paintings of commercial and iconic images, from the Campbell's Soup can , to portraits of celebrities like Marilyn Monroe. He created an instantly recognizable style. One of the most highly sort and collected in the world.
We Ship Internationally.
Please contact us for details.